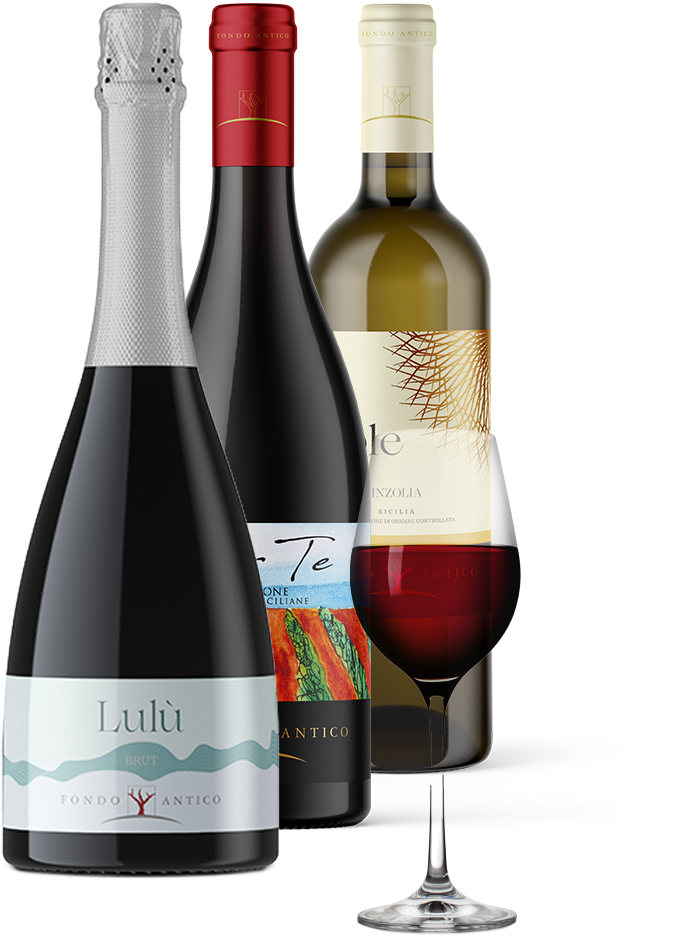 FONDO ANTICO
A family story
Pride for its origins and passion for the Sicilian land, tenacious and generous, able to reveal his kind side only to those who know how to love her and take care of her.
The history of Fondo Antico and Polizzotti-Scuderi Family has its roots in these values, whose visible manifestation we find in the 80 hectares of vineyard located in Contrada Portelli, in the Trapani area.
The passion for the Sicilian territory, the centenary experience in viticulture and the respect for their origins are combined with research, innovation, team work, curiosity to venture towards new horizons, to communicate our wines and introduce this corner of Sicily to the world.
Our Land
The protection of the environment and the enhancement of the territory are part of the company's daily commitments. For this reason Fondo Antico is in the treatment reduction scheme phytosanitary and environmental impact with monitoring.
Our Philosophy
Feet well anchored in Sicilian traditions and a view to the future, beyond the Egadi Islands that watch over the Estate. This is the way how Fondo Antico introduces itself today to the world.
#fondoanticowinery
[fts_instagram instagram_id=17841404903922300 access_token=IGQVJYM2k3REo0Y0U0Vm1XbXV2X09SM2xQTXpJNDlYeEkzWkI1N2hJRUZADRFBfeWNOZA2I3N0VCMEc0cVR4YmJUMWNBU3kzYkdmcUdqUU9URGJpQlJFbG1MZAlpqQ2FnTGxJQ2xkeDB3 pics_count=5 type=basic super_gallery=yes columns=5 force_columns=no space_between_photos=1px icon_size=65px hide_date_likes_comments=no]